Internet Defensive Driving In Newburgh
Get more than just a great program at a low price when you finish our Defensive Driving Program in Newburgh. You'll also get all the rewards:
No final test required!
10% insurance discount
Reduce points from your driver record
New York DMV approved, Sponsoring Agency #029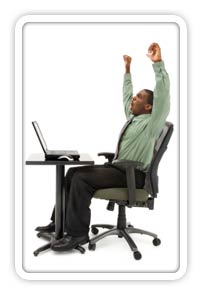 Newburgh Defensive Driving
NewYorkTrafficSchool.com's internet course is trouble-free and low-cost. There is absolutely no final test and our course meets all New York DMV requirements for an approved I-PIRP. If you live in Newburgh, finish the course that only consists of 4 sections and earns you the Certificate of Completion you need to receive all of the benefits that comes with completing a defensive driving class: insurance reduction, point reduction, and valuable defensive driving rules knowledge gained!
Why Go To Newburgh Defensive Driving
Take The Online Program Completely From Your Own Home
No Classroom Attendance Required
NY State DMV Approved, Sponsoring Agency #029
Defensive Driving At Your Own Pace
Our Internet Point and Insurance Reduction Program is designed to make your life easy! You can login and log-out as you choose, allowing you to do the program at your pace. Just remember that the Newburgh Defensive Driving laws require you to complete your course within a 30 day time frame.

Newburgh Defensive Driving Without The Paperwork
Another one of the advantages of our web defensive driving program in Newburgh is that there is no excess paper-waste. There are no written tests to complete, no New York Department of Motor Vehicles forms to mail in, and no paper trafficschool workbooks to print out. All you have to have is totally on the web... Now that's an eco-friendly defensive driving program Newburgh residents can depend on!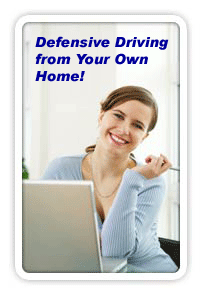 Newyorktrafficschool.com Defensive Driving Goals
NewYorkTrafficSchool.com is dedicated to providing top-rate driver safety education programs that are on line, straightforward to use, and offered at the most inexpensive prices. Our relentless pursuit of complete customer satisfaction and a genuine commitment to teaching our students has kept us the ticket school leader for over 15 years.
We Make It Easy
Pay for your Newburgh defensive driving program with one of our easy payment methods: we accept payment online with Visa, MasterCard, Discover, or American Express!
How Much Do You Charge For Your Program?
Our on line PIRP course is offered at the great low price of $24.95. You get everything you need for your 10% insurance discount, points reduced from your motor vehicle operator record, and there's no final examination to take! In addition, your course fee covers the course, your Completion Documentation and the automatic reporting of your fulfillment to the New York DMV.