All You Need From A Defensive Driving Course
Get everything you need in Centereach to fulfill your defensive driving requirement and earn your point reduction eligibility and insurance discount privileges.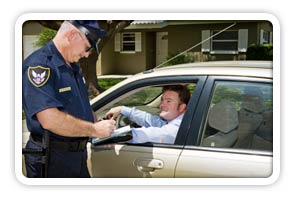 Centereach Defensive Driving Online
The I-PIRP was designed by the NYS DMV to aid drivers in reducing traffic ticket points and decrease their insurance. Successful completion of this defensive driving course enables you to a mandatory 10% reduction on your auto's liability, no-fault and collision insurance rates. The insurance reduction is good for 36 months (3 years) and is renewable every 3 years by completing the course again. The NYS DMV allows motorists who were issued points on their DMV record within the past 18 months to reduce up to 4 (four) points off their driving record by successfully finishing this defensive driving program.
Defensive Driving Done Right
Save Money While Reducing Up To 4 (four) Points From Your Record
Receive An Car/truck Insurance Reduction Of 10% In The Base Rate Of Liability, No-fault & Collision Auto Insurance Premiums
The Program Can Be Accessed From Anywhere With A Pc Or Mac On-line 24/7
Our Defensive Driving Promise
Our Centereach defensive driving courses are provided to help you meet all of your New York State DMV needs. Whether you are looking to reduce points on your driving record or to keep your auto insurance from expanding, NewYorkTrafficSchool.com is committed to you!

Paperless Program For Centereach
One of the many rewards of NewYorkTrafficSchool.com's traffic school programs is that you will save paper. Besides the issues that come with filing, mailing, and faxing paperwork, the use of paper is taxing on the environment. With web defensive driving in Centereach, there is no final examination to take and no manuals to print out or paperwork to mail in to us. Now that's a program that environmentalists will enjoy!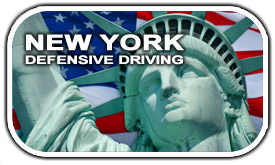 Defensive Driving Benefits
When you complete an I-PIRP course, you get the same full benefits of doing a classroom PIRP course. Drivers can reduce their driver violation point total by a maximum of 4 points, and they can save ten percent on their automobile liability and collision insurance premiums.
Newyorktrafficschool.com Payment Options
Paying for your traffic safety school in Centereach doesn't have to cause trouble. We accept payment by check sent in the mail, credit card over the phone, credit card online, or you can even defer your payment until you've tried the course and pay later. We accept the following fine credit cards: American Express, Visa, MasterCard, and Discover.
How Long Does Defensive Driving Take?
Any Centereach defensive driving course that is an approved Point and Insurance Reduction Program by the NYS DMV must meet minimum timing requirements. Currently, NYS law states that any Point and Insurance Reduction Program, online or classroom, must involve at least 320 minutes of instruction time.